NANOSHI 4.0 PARTICLE SPRAY
A water-based sneaker coating spray that protects your sneakers on a molecular level against rain and stains. Just what your sneakers need.
Colorless & Odorless
An invisible coating that protects your sneakers against rain and stains.
Water-based
Safe to use and will not damage or discolor fabrics.
Durable protection
Sneakers are weatherproof for up to two months.
Umweltfreundlich
No dangerous chemicals, because we care.
Inspired by Tokyo's fast-paced lifestyle.
ONE Bottle

protects

ONE Pair

of Sneakers. It's that easy.

1. Clear your sneakers of dust
and existing stains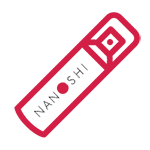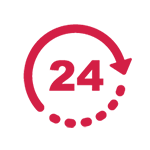 3. Wait 24h for the coating to set

4. Repeat step two and three
No crap, we do it

differently
Our waterbased formula will not damage or discolor the fabric of your sneakers.
We care about your sneakers just as much as we care about the earth underneath them.
No hazardous liquefied gas. Nanoshi is both easy and safe to use, for humans AND sneakers.
SUCCESSFULLY TESTED ON THE BRANDS YOU KNOW AND LOVE.